via: Pexels.com
We live in an age of entrepreneurship, perhaps more so than ever before us. With the vast and quick technological advances, including and especially the highly accessible internet, we find ourselves in the day when gig work, start-ups, and other such opportunities are more abundant than we probably even realize.
If you happen to be someone who's got a vision for your own startup, but need a little inspiration, studying the lives and successes of famous entrepreneurs before you may well be an inspiring task. And for that reason, and for the curious, we've compiled a list of some of the most successful, interesting, and unique entrepreneurs who've lived in the past three or four centuries.
What is an Entrepreneur?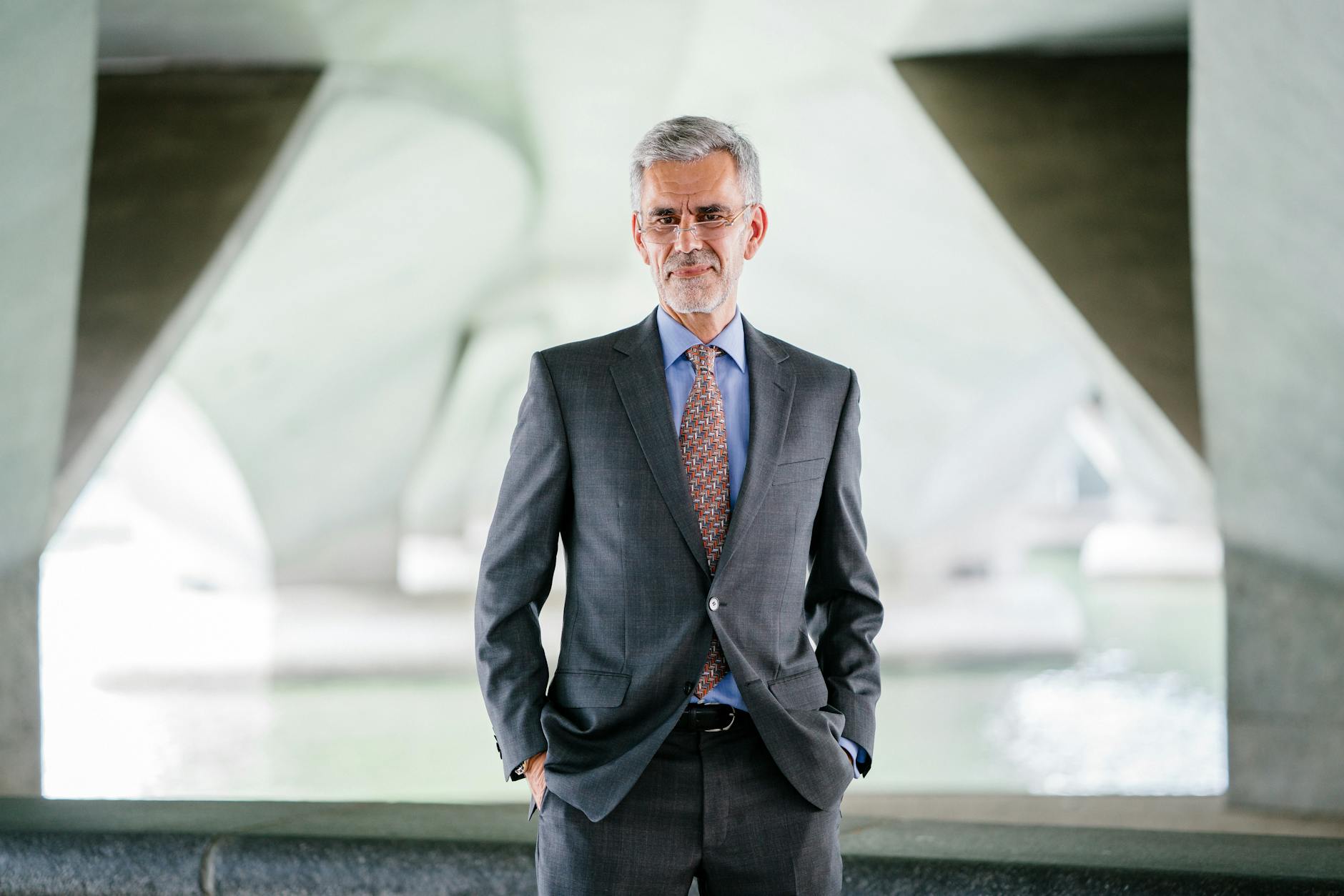 via: Pexels.com
According to the dictionary, an entrepreneur is someone who invests considerable risk and initiative into any enterprise. That person organizes and manages that enterprise.
Typically in our society, an entrepreneur is viewed as someone who starts and runs, at least for a time, a new business and is often a pioneer in their field. Below, you'll see our list of some of the most enterprising entrepreneurs of this sort, all of whom are fairly famous.
The Most Famous Entrepreneurs
In our search for the most famous entrepreneurs, we found a number of people you've probably heard of, and some you haven't. We culled through our findings and created this list of the people we consider the most risk-taking, most-innovating, and most intriguing famous entrepreneurs.
Coco Chanel
You've probably heard of this woman's fashion company and perfume lines. This incredible woman was born in Saumur, France, and lived to be 87 years old when she died in 1971.
Coco started out as a singer, though she didn't make much of a living that way. Because of that lack of job movement, she looked into other careers, and as time rolled past, she soon discovered that her knack was in the field of fashion and perfumery.
Coco became a hat maker in the 1910s and found success in the beauty world in 1913 when she opened a boutique in Deauville, where she first introduced her luxury casual clothing lines.
In 1921, Coco created a perfume for herself and soon discovered that a wide number of other people enjoyed the scent. This birthed her idea for the boutique, Chanel No. 5, and from that, perfume became a huge part of her innovations and creativity over the years. This perfume was the first perfume to sell worldwide.
During World War II, Coco closed her shops, feeling selling fashion with a war on was wrong, but after four years of struggling, she renewed her passion. She moved back to Paris in 1945, from Switzerland, and continued with her collections of luxury clothing and perfumes. Her success this time around was better with the British and Americans, rather than the French, however.
Her industry legacy is worth well over $4 billion today.
Oprah Winfrey
As of 2015, Oprah Winfrey was worth a whopping $3 billion. Her daytime talk show, The Oprah Winfrey Show, aired for 25 years and was awarded for being one of the longest-running daytime talk shows of all time.
This woman isn't just a television personality, though. In fact, while we all know about the Oprah show, we tend to think of her first and foremost as one of the most famous entrepreneurs of all time because of her incredible foresight and engagement with multiple kinds of companies, businesses, and risk-taking ventures.
Oprah started life as "just" the daughter of a single teen mother who worked as a housemaid. Her family was extremely poor, and Oprah took the teasing that often comes with abject poverty. She also was the victim of sexual abuse in her own family.
Oprah got her first break into the entertainment industry as a young woman, landing a gig on a local black radio station. Her oration and passion impressed the station managers, which led to her climbing higher in the ranks and ultimately landing her television appearances. Which, as you know, led to her many successes since then.
Oprah owns her own television network, the Oprah Winfrey Network, or OWN, a magazine called O Magazine, is a co-founder of the Oxygen Network, runs her women's book club, and runs the Oprah website, which is one of the top-ranking lifestyle websites in the world. Of course, she has many other ventures and investments, as well.
Madame CJ Walker
As of 2015, Oprah Winfrey was worth a whopping $3 billion. Her daytime talk show, The Oprah Winfrey Show, aired for 25 years and was awarded for being one of the longest-running daytime talk shows of all time.
Madame CJ Walker is not perhaps always in the list of famous entrepreneurs, but she certainly should be. She was one of the first American, and first African-American, women to become a self-made millionaire.
Madame Walker was born in 1867 and named Sarah Breedlove. Her inventions and entrepreneurship came out of a need she had herself. She had a scalp ailment and suffered hair loss. To help herself with these issues, she invented a line of hair care products for African-Americans in 1905.
Madame CJ Walker traveled through the country promoting her products through lecture-demonstrations, and eventually established the Madame CJ Walker Laboratories where this line and other cosmetics and related products could be manufactured.
Her husband, Charles, helped her create many of the advertisements for her product line and was also the one to suggest she use an alternative, more recognizable name than her own. He was also involved in the business in other ways, including traveling with her for these lectures.
The profits from Madame CJ's company sky-rocketed, and allowed the factory to open, and opened up great opportunities for the Walkers to give philanthropically in a number of areas. The factory also was a training facility for beauty salesmen, and the salesmen became known as "Walker Agents." These folks were well-known in black communities in the United States, and promoted Walker's products and her philosophy of "cleanliness and loveliness."
Walt Disney
Here's a household name for everyone in the world: Walter Elias Disney. You know him for the Disney Channel, Disneyworld, Disney Land, and the other locations of the theme parks. You know him for Mickey Mouse, Donald Duck, Minnie Mouse, and Goofy.
Disney was born near Chicago in 1901 and lived until December 15, 1966. His net worth was $1.1 billion dollars, and was, of course, a huge pioneer in the entertainment industry. His animation, his characters, and his creative thoughts and ideas that led to Disneyworld and Disney Land are some of the most groundbreaking stuff of that field, especially in his time.
He first worked for a Kansas City ad company, where he first learned to make cut-out animations. After reading the book Animated Cartoons by Edwin G. Lutz, he left the company and went on into the entertainment world and imaginative creations we all know and love him for.
Currently, the Disney universe is worth something more like $35 billion.
John D. Rockefeller
Going back, you'll find that one of the earlier American famous entrepreneurs, John D. Rockefeller, still has a heavy influence on aspects of our culture. He founded Standard Oil Company, a company that made the man and his family incredibly rich.
Rockefeller was born in 1839, in Richford, New York, but moved with his family to Cleveland, Ohio when he was fourteen years old. He began a number of small ventures during his teen years and landed his first "real job" when he was sixteen. He worked as an assistant bookkeeper for Hewitt & Tuttle, a produce shipper, and commission merchant.
When Rockefeller was only 20, he ventured out on his own after four years of thriving in his job with the merchants. He worked as a commission merchant himself, working in hay, grains, meats, and other foods. That first year closed with a massive gross of $450,000.
Rockefeller took risks, but not the unnecessary ones, and so when he sensed the opportunity for success in the oil industry, in the early 1860s, he found his true place of success. He established an oil refinery near Cleveland, and within two years, it was the largest refinery in the area. This soon resulted in Rockefeller turning his attention solely to the oil business.
Finally, Rockefeller and his associated incorporated Standard Oil in 1870, and found immediate success, thanks to the favorable economic and industry conditions of the day. He was able to streamline the company's operations and keep high margins, which meant the company could buy out its competitors, which led to more success.
Rockefeller lived to be nearly 100, dying in 1937, and leaving behind a legacy of wealth and philanthropy for his four living children. The family continued this legacy through many philanthropic endeavors, including founding the United Service Organizations, or U.S.O.
Steve Jobs
Another one of the most famous entrepreneurs today has to be Steve Jobs, the founder of the Apple empire. This man is known for his many innovations in the computer technology and computer science industries, with a net worth of well over $7 billion.
Steve Jobs was adopted, graduated from high school in 1972, and one of his earliest positions was as a computer technician for the famed Atari Corporation. These humble beginnings didn't hold back this guy, though, as he went into business that same year with his good friend Steve Wozniak.
The two men started assembling computers and selling them, and they soon started turning a profit. They founded the Apple Company in 1976, and within four years, the company became a publicly traded corporation. The first Apple Macintosh computer was introduced in 1984, and the rest is, as they say, history.
Today, the Apple company produces Mac computers, iPods, iPads, Apple Watches, iPhones, Apple TVs, the HomePod, electric vehicles, software, and owns the Apple Energy solar energy company.
Bill Gates
If you're a Seattleite, you know where Bill Gates was born: your hometown. And he's one of the most famous entrepreneurs of the 20th and 21st Centuries for a reason: he literally changed the personal computer forever. Not to mention, his net worth is worth well over $35 billion.
At the age of thirteen, Bill Gates, along with his friend, Paul Allen, and some other friends from high school, started using the computers that were around. They were using these DEC PDP-10s to study the inner workings of a computer and learned the coding language to better understand how computers work.
Gates and his friends were eventually were banned from using these computers, however, as they were caught exploiting "code bugs" that allowed them to extend the amount of time they were allowed to use the machines.
In 1973, after completing high school with a top score for the SATs, Gates enrolled at Harvard. There, he met Steve Ballmer, who eventually took over as the CEO of Microsoft. Gates spent a large portion of his study time using the university's computer systems and decided to leave the university to start his own business.
Bill and Allen created an emulator that ran on microcomputers to simulate a computer delay they had no access to, to show to Ed Roberts of M.I.T., who had become interested in their work. They received a deal from M.I.T. after this project was demonstrated, and they began working on their new business in 1975, which they named "Micro-Soft." They changed the name to "Microsoft" one year later.
Over the years, Mic​​rosoft partnered with other massive businesses while Gates and Allen pushed the technology forward in huge ways. These partnerships allowed the company to gain the capital they needed to develop and manufacture their own products and software. They launched the first copy of MS Windows in 1985.
Since many of us are using Microsoft based computers today, we know where this company has gone, and how this man is deemed as one of the richest, if not absolute richest, men in the world.
Finding Inspiration in Their Successes
These famous entrepreneurs came from a host of backgrounds, many of them coming out of poor family lives, abusive situations, and abject poverty. All of these people took their life circumstances, whatever they were, and turned things into massively successful opportunities through some risks, innovation, trusting their guts, and seeking to meet the needs of others.
So, whether you're interested in helping people have better lives, like Oprah and Madame CJ Walker, or want to improve technology or the entertainment industry, there are ways you can impact the world, and become a successful entrepreneur yourself.
Keep studying the ways others have done it, keep creating and thinking outside of conventions, and keep moving forward. Maybe you'll someday be on a list like this, too.